Fire Equipment Suppliers in Lawrenceville, GA
Since 1981, AAA Fire Protection Resources, Inc. has been providing commercial clients across the state of Georgia with the dependable, high-quality fire prevention tools that they need to keep their businesses safe and sound. We're Georgia's premier choice among fire extinguisher companies for fire safety gear.
AAA Fire Protection Resources, Inc.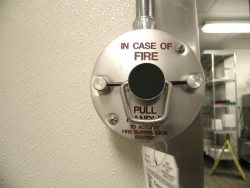 For more than 35 years, AAA Fire Protection Resources, Inc. has been Georgia's premier choice of fire alarm companies for commercial fire prevention supplies. Our store supplies commercial and institutional clients with the high-caliber equipment and installations that they need to keep their sites running safely and effectively. We can handle orders of any size or volume. Our team is proud to belong to a number of specialized trade associations, including the Georgia Association of Fire Safety Equipment Dealers (GAFSED), the National Association of Fire Equipment Distributors (NAFED) and the National Fire Protection Association (NFPA). We are the foremost purveyor of fire safety equipment in Lawrenceville, GA.
AAA Fire Protection Resources, Inc. is your one-stop choice among fire sprinkler companies for safety supplies. We provide an extensive inventory of supplies, including fire hydrants, fire extinguishers, smoke detectors, carbon monoxide detectors, emergency lights, exit signs sprinkler systems and fire alarms. Additionally, we offer a wide range of services, including fire training, system installation and fire extinguisher inspections. We work extensively with all of our clients to ensure that they are in compliance with state and federal fire safety guidelines. You can count on us to keep your business, your employees and your customers safe and sound. Here are just some of the reasons our fire safety consultants are one of the best fire equipment suppliers and fire alarm companies in Lawrenceville, Gwinnett County, Dacula, and Grayson, GA:
We maintain an A-plus rating with the Better Business Bureau (BBB).
AAA Fire Protection Resources, Inc. is a proud member of several local and national trade organizations.
Our extensive inventory can meet all of your fire safety needs.
We offer installation and inspection services in addition to sales.
Our team can help you attain compliance with national and state safety standards among fire extinguisher companies.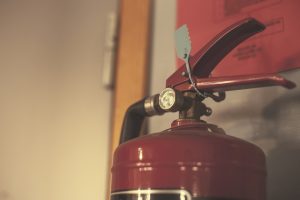 Purchasing Fire Safety Gear
Bring your business up to code and keep your assets, employees and customers safe. Pick the best of Georgia's fire sprinkler companies and call AAA Fire Protection Resources, Inc. today to learn how!
Meet Our Technicians
Bart
Edward
Shaun
Servicing the following cities:
Lawrenceville, GA
Loganville, GA
Barnesville, GA
Grayson, GA
Tucker, GA
Snellville, GA
Decatur, GA
Macon, GA
Roswell, GA
Buford, GA
Douglasville, GA