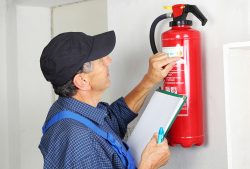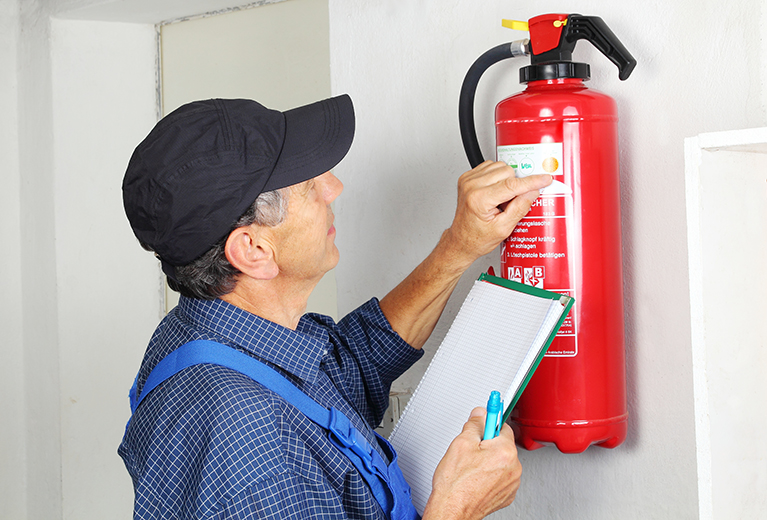 Fire extinguishers are the front line of commercial fire defense. You should always have a well-built and well-maintained fire extinguisher at your quick and convenient disposal. Fire extinguisher technology has advanced substantially in recent years, and there are now specialized extinguishers that can meet a wide range of needs.
It is extremely important that your fire extinguisher is kept in its prime condition. Extinguishers that have not been properly serviced and maintained can provide a false sense of security, and may not be suitable to put out a small fire. AAA Fire Protection Resources, Inc. is the premier extinguisher service in Lawrenceville, GA.
Fire Extinguisher Services
You can count on us to provide you with the extinguisher services you need to remain up to code and stay safe. Our knowledgeable technical professionals are here to provide you with the safety services you need, including:
Annual Maintenance
Fire extinguishers require annual maintenance and inspections to remain safe and to remain in compliance. You can count on us to provide the annual maintenance services that you need.
Visual Inspections
Regular visual inspections are an essential part of fire extinguisher maintenance. We offer monthly and quarterly visual inspections. We are the best providers of fire extinguisher inspection in Lawrenceville, GA.
On-site Recharging
If you have used your fire extinguisher, even for just a few moments, you will have to decommission it until it has been recharged. We are capable of recharging and refilling fire extinguishers on-site.
Hydrostatic Testing
Hydrostatic testing is an in-depth examination process that allows us to precisely view the amount of retardant that is left in your extinguishing canister. We offer hydrostatic testing services.
Obtaining Fire Extinguisher Services
Is your fire safety equipment in need of inspection or maintenance? Call us today at 770-963-0887 to learn more about our competitive service packages and extensive maintenance offerings!