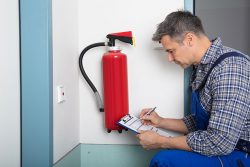 AAA Fire Protection Resources, Inc. can help you determine the best fire safety plan for your space and for your business. We are the most highly qualified fire safety consultants in Lawrenceville, GA. We will help you bring your space into compliance with federal and state safety guidelines.
We are known for offering some of the most comprehensive consultation and planning services in the region. You can depend on our knowledgeable staff to provide you with the tools that you need to bring your establishment's fire protection equipment up to code.
Fire Safety Consultation Services
Here are just some of the benefits you will experience if you hire AAA Fire Protection Resources, Inc. to perform your fire protection consultation:
Meeting Regulatory Compliance
We can help you bring your space up to state, local and federal safety codes. Our professional analysts are extremely well-versed in fire safety equipment regulations, and have all the tools necessary to bring your business into compliance.
Minimizing Fire Risks
One of the most important benefits you will experience by hiring a fire protection consultant in Lawrenceville, GA is that you will be minimizing the risks your business is exposed to. You can count on us to provide you with dependable services.
Product Installations
We are capable of providing and installing all of the components that you will need to successfully implement the fire safety plan that we develop together. We are your one-stop shop for fire protection equipment, and pride ourselves in offering some of the most extensive services available.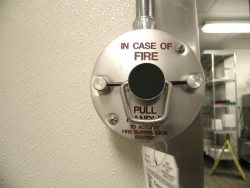 Make Your Fire Protection System Safer
Call our fire safety consultants today at 770-963-0887 to learn how we can help you bring your building up to code and meet the relevant fire safety standards in your jurisdiction. Be sure to ask about our affordable rates and comprehensive consultation and fire extinguisher inspection services for your fire protection systems in Lawrenceville, Gwinnett County, Dacula, and Grayson, GA. We are here to help you and your business thrive.